CRYOTHERAPY: Cryotherapy experience of the extremely low temperature brings therapeutic benefits because it cause a number of natural protective body reactions. Instant cooling is a sufficient stimulus for triggering of local and general reactions and thermo-control systems. Most often, cryotherapy is preliminary stage of exercise therapy. It affects the motoric organ directly and through the neuro -and endocrine system stimuli provides for recognition of the whole body cryotherapy as not only a symptom reliving but a curing therapy.

  CRYOTHERAPY IN SPORT: Thanks to its properties, cryotherapy is used more and more. For some time there has also been growing interest in the opportunities cryotherapy offers the effectiveness of training in sports. An increase in the strength of muscles and fitness, as well as a beneficial effect on regulatory mechanism is observed. A number of Polish sports centers utilizes cryotherapy as a training enhancement tool. ADVANTAGES OF CRYOTHERAPY: "… a natural therapy, practically without side effects. It facilities recovery since it evokes mental comfort, analgesia, relaxation of the muscles, increase blood supply in tissue, causing the abatement of swelling and effusions, as well as hypothalamic- pituitary- adrenal axis. It curbs inflammatory processes and the course of autoimmunization processes, has a significant painkilling effect, improves the functional state in inflammatory diseases of the joints, reduces tension in muscles, increases strength and efficiency of muscles, relaxes the bronchus…". Cryotherapy of the whole body is recommended to patients with chronic diseases of the joints and joint cartilages, above all rheumatic inflammation of the joints, Bechterew's disease, psoriatic inflammation of the joints, rheumatism of soft tissue, connective tissue diseases.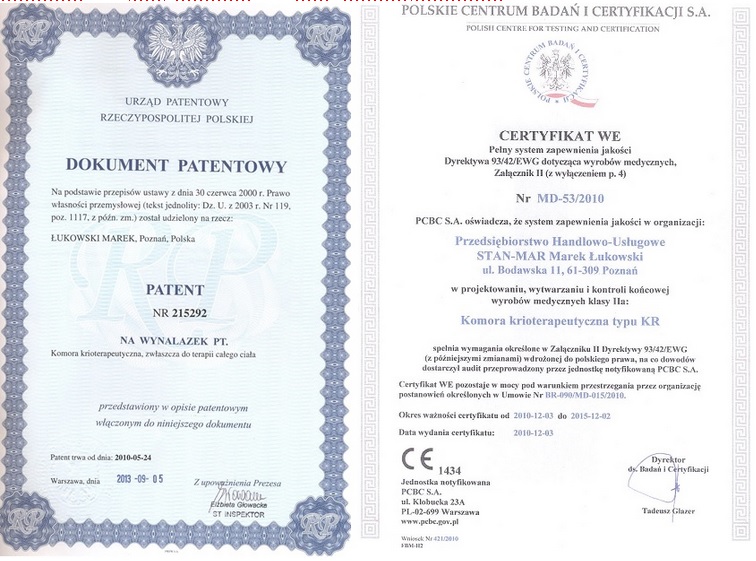 INDICATIONS FOR CRYOTHERAPY:
Osteoporosis prevention;
Rheumatic disease of soft tissue;
Degenerative disease of the joints and spinal column;
Spastic palsy;
Immuno-defects and self inflicted diseases;
Post injury, overload and inflammation treatment;
Parkinson disease;
Inflammatory joints deformation;
Multiplex sclerosis;
Depression, insomnia, migraine;
Bone repair;
Connective tissue diseases.
COURSE OF CRYOTHERAPY:
After medical examination, the patient goes into atrial cryogenic chamber where the temperature is – 60°C. While staying in the chamber, patient is wearing a special protective suit. Patient lives there 45 seconds in order to adapt the body to the low temperature.
Patient than enters the main chamber, where the temperature reaches -120°C and stays there for 3 minutes.
After living the cryogenic chamber patient performs the appropriate exercise.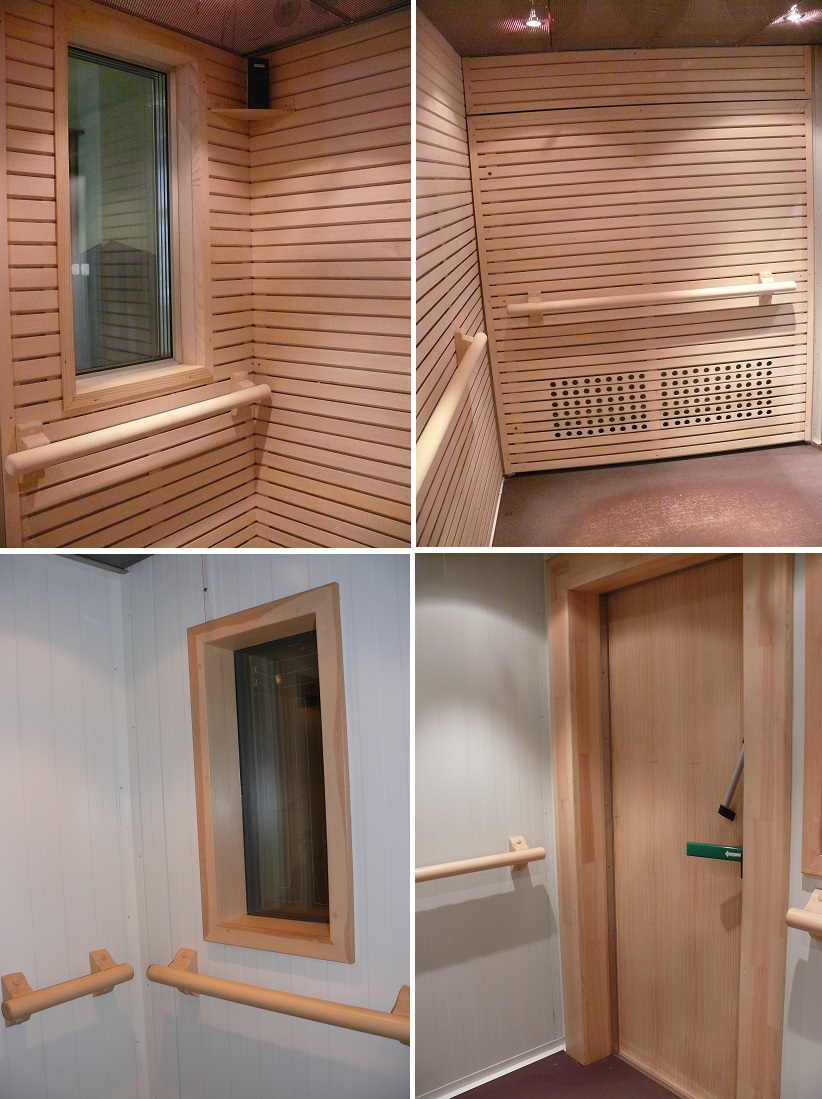 Our chamber is characterized by low operating costs, because the power source is electricity, compressor cascade, and there is the possibility of heat recovery to 20 kW / h, which allows, among other things, rehabilitation pool heating. Heat exchanger for hot water (eg. rehabilitation pool):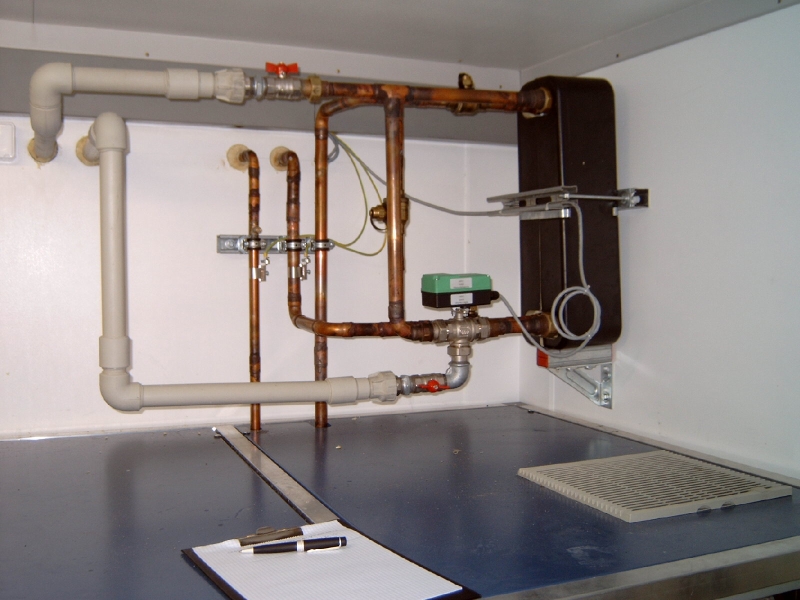 Heat heater used for space heating:
See our realizations REALIZATIONS Download more informations about  CASCADE SYSTEM CHAMBER KR