Air conditioning
We specialize in complete equipping of refrigeration, air conditioning and ventilation systems for shops, stores, offices, living quarters, butcher's shops, warehouses, production halls, bakery, restaurants, pubs, discos, etc. Air conditioning is a great way to control not only temperature but also the circulation and air quality inside the building. Although the process of achieving this form of conditioning is relatively complex, the operation of this system is fairly simple. In most systems, each interior air conditioning device is connected to an external device by the freon cables. The outdoor unit can be placed on the wall, rooftop, balcony or a special room. In addition to the split-type devices, we install the central air conditioning and a Rooftops equipment. We adapt to individual customer needs. Wall split type air conditioners

Wall split type air conditioners are characterized primarily aesthetic appeal and universal application. The devices can be used in almost every room, and with separate installations are not limited by architectural requirements (no need to forge a hole on the air conditioner.) Thanks to its attractive design of the indoor unit is not unsightly interior.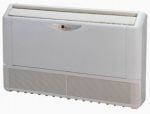 Air conditioners, floor-ceiling split type Universal air conditioners are applicable to small and medium-sized rooms, conference rooms,telephone exchanges, computer rooms, restaurants, shops. They can be installed hanging from the ceiling, or mounting on the floor as a radiator. Split type air conditioners coffered
Coffer-type air conditioners are used in areas with suspended ceiling, where the space between the ceiling is about 50 cm.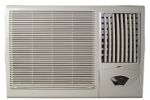 Compact Air Conditioner (Window) Window air conditioners are compact without requiring additional refrigeration system and therefore their installation is limited only to embed the device in a hole in the wall and window. Channel air conditioners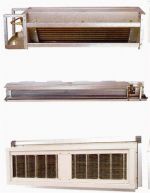 In the concept phase of the project included air conditioning, air conditioners are the most frequently used channel. These extremely powerful devices with enormous power outlet chilled air is used to comprehensively handle the cold (or heat) a house, office or other building consisting of several rooms. Special channels and outlet grilles give you access to all premises with a single device thus reducing the costs associated with the operation.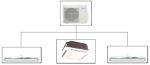 Multi-inverter air conditioners Inverter multi air conditioners have a possibility to connect two, three or four indoor units to one outdoor unit. We have a choice of 4 indoor units that can fit into two universal outdoor units. There are wall units and paneled. One of the biggest advantages of multi-split inverter is high configurable indoor and outdoor units and low noise level operating units. We work with the best manufacturers of air conditioners: